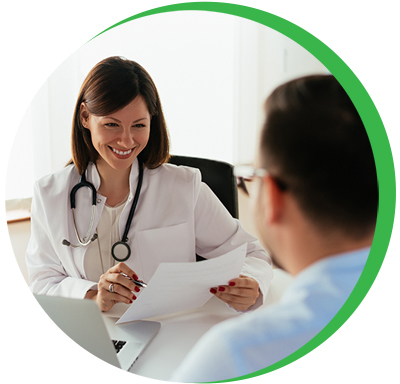 Knowing what to expect and what to take with you to your first appointment can help make things run more smoothly. Because you will be receiving a lot of information, it is a good idea to take along a family member or a friend for support. At your first appointment, you will meet your physician and cancer care team and learn about your diagnosis and treatment options.
Your first visit may include the following:
Meeting your doctor, which could include an examination
Having additional tests needed to establish an accurate diagnosis and to also help your physician prepare your treatment plan
Meeting the nurses, medical assistants, and other members of your medical team
Meeting with your financial advocate and helping you understand your insurance coverage, your out-of-pocket expenses, your financial responsibilities and discussing any related questions you might have
View a list of questions for your doctor you can take with you to your visit.